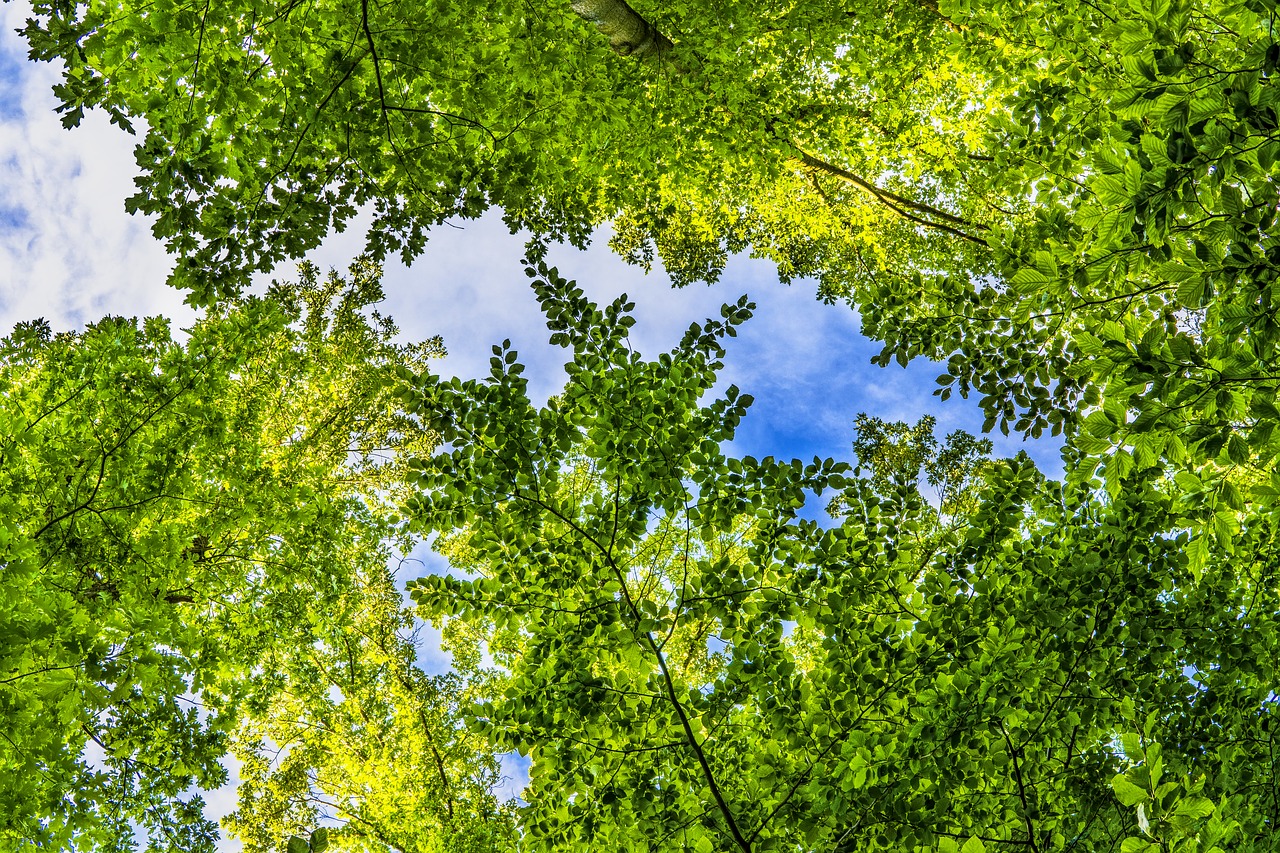 During the FSC General Assembly held a year ago, the membership asked FSC to explore its role in climate change.
FSC has followed up on that and established a Forest Carbon Working Group. Between the Forest Day 3 meetings, we interviewed the coordinator of the group, Stefan Salvador.
Opportunities and challenges
What is the current focus of the working group?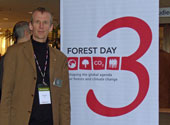 "The working group explores how the FSC system can be adjusted and developed to become the baseline for both voluntary and regulatory systems for crediting forest-based carbon. We believe that FSC is the best framework setting out the minimum requirements for social and environmentally sound forest management that need to be fulfilled for carbon forestry projects, as indeed for all managed forests. One of our main objectives is to analyse to what extent environmental and social criteria currently used by carbon forestry schemes are already covered by FSC, and we will also look into how the FSC rules might be further adjusted to ensure compliance. This part of our work is closely interrelated with the revision process for the global FSC Principles and Criteria". 
"We also try to identify and follow carbon forestry projects that include FSC certification among the criteria. We estimate that there are currently at least 25 such projects around the world. We will capture experience from these projects, for example to see what kind of additional market benefits the operations gain by combining carbon forestry projects with FSC certification."
Salvador sees the work on aligning and including carbon issues in the FSC global standard as part of a move towards expanding the scope of FSC certification to cover the full range of ecosystem services provided by forests. Carbon sequestration is one of these services. "FSC has obtained funding from GEF for a 4-year project on the enhanced integration of ecosystem services into the scope of FSC certification. The work on carbon issues is a part of this project".
Although the surging interest in carbon forestry projects provide an exciting new opportunity for FSC to expand, Salvador has a major concern related to climate change mitigation schemes: "It is a main challenge for FSC that current forestry related schemes only recognize change compared to status quo. Operations that already comply with the rules do not get rewarded for that. FSC has to lobby so that we can avoid paradox incentives that could make land owners hold back until they are sure to reap an extra benefit by getting certified, and so that those owners who have already made the change are not put at a market disadvantage".
A future "FSC+" option?
Do you see FSC as becoming more active on the carbon project scene, i.e. providing a framework for 'FSC+' certification including carbon crediting?
"FSC requirements are currently not tailored for the phase of project design and validation, only for project implementation. Likewise does FSC not provide the framework to carry out carbon accounting, and we don't see that as our role. We are thinking more in terms of partnership building in order to promote and adapt the FSC system for carbon forestry projects. We are currently developing criteria for evaluating potential partners in this area. Where that ultimately leads us is not certain; initially we will seek partnerships for building trust in FSC as providing the best baseline framework for carbon forestry projects. Later on, we may decide to go further than that".
Salvador adds: "It is possible that in future, we will have a different kind of 'FSC+' option that forest owners can choose if they want to make a strong link between their FSC certification and carbon benefits. The 'FSC+' rules might require the forest owner to use specific methodologies for carbon verification in order to make such claims".
Adaptive forestry – a future FSC requirement?
How does FSC plan to integrate the need to adapt forestry to climate change? The current FSC standard focuses on conserving the ecosystem e.g. by planting native trees – but the ecosystem is already changing in response to climate change....
"Adaptive forestry was not a concept that made it into the global FSC Principles and Criteria when they were first formed 15 years ago. It is planned to include this management approach in the next version of the P&C. I envisage that operations will be required to have a management strategy that takes the need to climate change adaptation into consideration".
The next steps
When will the results of the ongoing work be ready?
"We expect to provide a number of proposals for the next steps to take towards the end of 2010. These can then be turned into motions for the General Assembly of 2011".
Why does the process need to take such a long time? Salvador highlights the fact that FSC is a consensus-based membership organization where decisions are stakeholder-based. It takes time to agree on the way forward. Also, it is clear that the issue is highly complex, and there are many risks and pitfalls causing concern among the stakeholders of FSC.
While we respect and value the inclusive approach of FSC, we highly recommend FSC to focus even more on this matter and to speed up the good work that is being done on the requirements related to adaptive forestry. Although some FSC requirements support forest health and resilience, e.g. by encouraging mixed stands, it is still based on a conservative view of forest ecosystems that won't continue to apply. For the FSC General Assembly of 2011, proposals are needed that can be put into immediate action if approved by the membership. 
Exploration can and should continue alongside concrete actions, but when it comes to adapting forestry to climate change, we clearly have no time to wait and deliberate. For those attending Forest Day 3, it is clear that action is a matter of urgency.