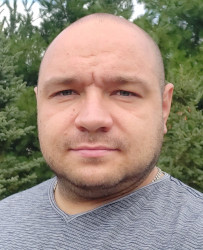 mrai@preferredbynature.org
+7 (911) 872 8900
thedozen
Mikhail conducts FSC, SBP, PEFC and LS audits and supports timber legality issues worldwide.
Preferred by Nature allows its employees to constantly improve their qualifications and increase their knowledge and skills. At the same time, working at Preferred by Nature means to be responsible for preservation of the environment as well as for positive changes in people's lives
Mikhail is an international lead auditor for FSC, PEFC, SBP, and LegalSource certification schemes and a point of contact for CW, DDS and LegalSource issues in Russia. The other area Mikhail specialises in is timber legality, supply chain and trademark expertise. Aside from routine work in assurance and supply chain engagement Mikhail participates in and manages various sustainability and legality projects.
Since 2022. Mikhail provides quality reviews for reports against FSC, PEFC, LegalSource and SBP schemes. The total work experience in the field of woodworking, timber trade, valuation, legal and consulting activities is more than 10 years.
Mikhail holds BSc in Forestry and since 2022 pursuing a master's degree in hospitality and tourism. He successfully completed NEPCon FSC forest management and chain of custody lead auditor training courses in 2017, LegalSource and Controlled Wood training in 2018, and WWF social-related workshops in 2019. In 2022, he attended a course on the ISO 45001:2018 standard «Development, implementation and internal audit of the occupational health and safety».
 
Mikhail has been working at Preferred by Nature since 2018.
Skills at a glance
FSC Forest Management and Chain of Custody auditing

FSC Trademark expertise

Timber legality assurance and related due diligence systems, risk assessments and supply chain verification and management, traceability and auditing within the forest-sector

EU Timber Regulation, US Lacey Act and other legislative and policy developments with the aim of excluding illegal timber from specific markets such as the EU FLEGT programme

GIS, remote sensing, spatial analyst

Document management skills

Staff management skills (in a small enterprise)

Languages spoken: Russian and English