Preferred by Nature (formerly known as NEPCon) supports the timber industry to actively contribute to solving one of global society's biggest issues in their everyday work, by ensuring that their purchasing of timber is from legal sources. In 2016, NEPCon developed the first ever national Timber Legality Risk Assessment for Russia. This is used by many Danish timber importers, including STARK, when conducting due diligence on imported timber from Russia. The current risk assessment (RA) covers the entirety of Russia; the largest country in the world. However, the available Risk Assessment is only based on a national assessment which does not reflect the reality in some parts of Russia since there are huge regional differences in the actual risks, and many recent changes in the law.
The Project in detail
This project focuses on developing an updated regionally based Risk Assessment in the European part of Russia (North-West and Central Russia). The process for Risk Assessment includes defining applicable legislation, identifying information sources, and evaluating the level of compliance with applicable legislation and specifying risk mitigation actions where risks of illegalities were identified.
Preferred by Nature has formed a working group for this project, consisting of Preferred by Nature's own internal timber legality specialist in Russia, the Preferred by Nature Sourcing Hub manager, and a team of five external experts. Prior to the global pandemic, the team has conducted a field visit to Russia in order to investigate the challenges in sourcing legal wood from Russia and to get better understanding of the potential mitigation measures that can be put in place to alleviate those risks. 
Aside from the regional Risk Assessment for the European part of Russia, this project also aims to develop specific guidance and tools for the Danish timber industry. The documents include document guides, risk mitigation guidelines, and guidelines for Russian timber exporters on how to live up to the EUTR requirements. The new Risk Assessment guidelines and tools for the European part of Russia can make due-diligence and risk mitigations easier and more targeted for Danish timber importers. 
Preferred by Nature has categorized Russia as a High-Risk Country with risks related to a number of areas including legal rights to harvest, taxes and fees, timber harvesting activities and trade and transport being just a few examples. This region-based Risk Assessment tool will save a lot of time for Danish timber importers in sourcing legal timber from Russia.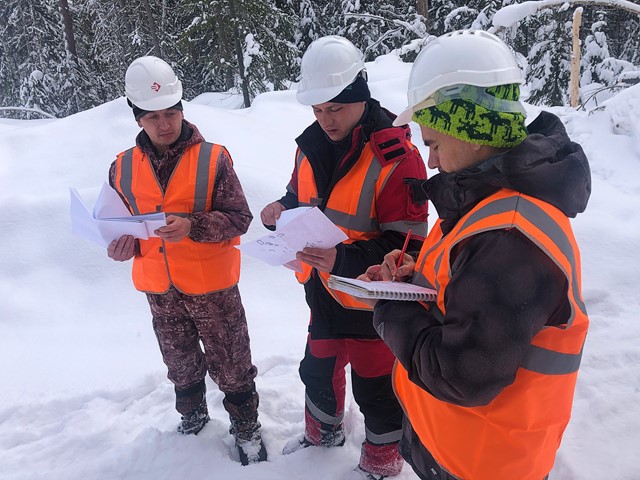 Publications and Webinar
To reach wider audience and make the entire Danish industry aware of these free new tools that are available, we post articles in relevant media including Preferred by Nature's own media. See also: 
•    FSCTM No Silver Bullet Against Illegal Timber Trade in Ukraine (click here)
•    How to Mitigate Risks when Sourcing Wood in Russia (click here)
•    FSC Russia Director: 30 Percent of Timber Harvest could be Illegal (click here)
•    Certifying Siberia: How Auditing is Raising Forestry Standards in Russia (click here)
•    FSC Russia Ramps Up Fight Against Illegal Salvage Logging (click here)
 
Preferred by Nature team also conduct a webinar in March 2021 to disseminate not only the results of the timber legality risk assessment for the European part of Russia and the developed tools to the timber industry but also the risk assessment result for Ukraine. Amongst the speakers on the agenda were Preferred by Nature's own internal legality experts who shared the main conclusions of the Russian and Ukrainian risk assessments, the Danish Competent Authority who shared their perspective on the risks related to the sourcing of timber from Russia and Ukraine as well as Leroy Merlin who offered an insight into their approach to due diligence when sourcing products from Russia and Ukraine (a recording of the webinar can be accessed via this link).