In collaboration with the project partner SEGES, this project developed a framework methodology and the actual risk assessments for the commodities. 
SEGES is a key Danish agricultural knowledge hub that provides advice for companies using animal feed and semi-manufactures containing soya and palm oil. "Our target groups are facing challenges in securing responsible supply chains right back to the forest level," says chief consultant Gustaf Bock of SEGES.
The primary target group of the project was Danish companies that imported palm oil, soy and cattle. However, the project had an international perspective due to the focus on developing information from developing countries from which the companies source these commodities. The project gave Danish buyers access to specific, reliable and un-biased information, plus guidance on CSR-related risks in the geographic areas from which they were sourcing. 
Preferred by Nature´s Executive Director Peter Feilberg comments, "Danish companies are making big efforts to ensure that their products are responsibly produced. This can be a difficult task requiring detailed information about management practices and other conditions in areas far from Denmark. At Preferred by Nature we have collected and forwarded this type of information within the forest sector since 2007. With the Danish CSR project, we will expand this work to encompass a number of agricultural products. We expect that the project will help Danish companies to secure responsible sourcing."
Project objective and activities
The objective of the project was "to reduce the negative social and environmental impacts of Danish trade in forest-impact commodities (soy, palm oil and cattle), known to cause forest destruction and devastation of livelihoods". 
The project with the official name Responsible sourcing of Soy, Cattle and Palm Oil – Reducing Social and Environmental Risks Related to Trade in Forest-Impact Commodities, carried out a number of activities during the three years project timeline. 
Step one of the project was to develop the Risk Assessment Framework Methodology. This among other things included a consultation of the methodology among relevant stakeholders as well as in-depth research. Following this step was the actual development of 20 risk assessments frameworks, which resulted in 20 country risk profiles. These, other tools and information were made available for Danish companies on an online platform, also build as part of the project activities.  
Another important part of the project was to raise awareness regarding the challenges, communication of the project results and capacity building, which involved training Danish companies to make use of the tools and the information made available to them, as a result of this project. 
Case studies, training seminars, industry guidance and a national launch event, were some of the activities implemented to ensure the dissemination level set out before project start. Learn more about the case study programme here and how your company can benefit from the new method to control CSR-risks in your supply chain.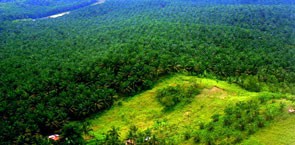 Project results
Methodologies, country profiles and platform development: 
3 Risk Assessment Framework Methodologies for development of risk assessment frameworks were established

20 risk assessments, 20 stakeholder consultations and 20 country profiles completed and published

An online platform was developed to provide industry members with an easy way to access and use the risk assessments frameworks. The platform also provided stakeholders with all the information and documentation related to the project (such as methodologies, stakeholder consultations etc.).
Stakeholders, communication and training: 
Five Danish industry cases were developed

500 Danish industry members were reached directly and made aware of how to identify and control CSR-related risks in their supply chain

1000 members of the Danish industry were reached indirectly through media outreach work.

Overall 50 percent increase in the number of companies who are aware of CSR issues related to trade in palm oil, soy and cattle from developing countries (measured by survey)

50 NGOs, trade associations, government initiatives, etc. working with Danish industries on CSR issues were directly contacted by the project and made aware of the tools available

25 NGOs and associations working in developing countries for which this project has developed risk assessment profiles,  have received information and tools developed by the project

150 Danish industry members and 15 NGO/government/trade association representatives participated in a 1-day training session.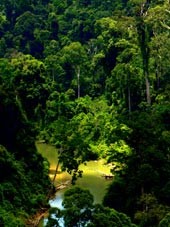 Tools and guidance
| | |
| --- | --- |
| | Overview of the 7 CSR principles and 19 indicators of which risk is assessed against |
| New National Risk Assessments | Brief guidance article about how National Risk Assessments can help mitigate risk |
| Nye nationale risikovurderinger (DK) | Brief guidance article about how National Risk Assessments can help mitigate risk (in Danish) |
| The Case Study Programme (DK) | Pamphlet that describes the case study programme which invites 5 companies to participate in a 3-4 months partnership with free expert guidance in responsible sourcing of palm oil, soy and beef (in Danish). |
| The Case Study Programme  | Pamphlet that describes the case study programme which invites 5 companies to participate in a 3-4 months partnership with free expert guidance in responsible sourcing of palm oil, soy and beef. |
Project Activities Calendar 
| | |
| --- | --- |
| Fall 2015 | Development of the CSR methodology |
| Aug 2015 | Press release about the project |
| Jan-Nov 2016 | Development of 16 National Risk Assessments covering some of the world's largest producer countries of palm oil, soy and beef |
| Feb-Jul 2016 | Baseline survey that investigated the general awareness of social and environmental risks among industries sourcing these commodities |
| Aug 2016 | Opening of the case study programme for companies. 5 openings were available free of charge |
| Nov 2016 | Thematic article no. 1: How National Risk Assessments can help companies source palm oil, soy and beef responsibly |
| Spring 2017 | Press release: Open call for companies in the case study programme |
| Jun 2017 | Thematic article no. 2: Lessons learned from the case study programme |
| Aug 2017 | Launch event at BITE Copenhagen presenting risk results, methodologies and lessons learned from company case studies |
| Summer 2017 | Thematic article no. 3: Lessons learned from the case study programme |
| Fall 2017 | Free 1-day training session in Aarhus: A chance to meet the project experts behind the methodology who will train companies in a risk based approach to supply chain management that can enable responsible sourcing of forest impact commodities |
| Fall 2017 | Free 1-day training session in Aalborg: A chance to meet the project experts behind the methodology who will train companies in a risk based approach to supply chain management that can enable responsible sourcing of forest impact commodities |
| Fall 2017 | Free 1-day training session in Vejle: A chance to meet the project experts behind the methodology who will train companies in a risk based approach to supply chain management that can enable responsible sourcing of forest impact commodities |
| Fall 2017 | Free 1-day training session in Copenhagen: A chance to meet the project experts behind the methodology who will train companies in a risk based approach to supply chain management that can enable responsible sourcing of forest impact commodities |
| May 2018 | Final survey measuring effects |
| May 2018 | Online platform with risk results, tools and guidance: Final version ready |